Professor of Sociology, Criminology, and Public Policy
University Park, PA 16802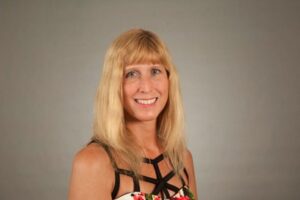 Megan Kurlychek is a professor of sociology, criminology, and public policy. Her research interests include juvenile justice and delinquency, offender rehabilitation, prisoner reentry, courts, and sentencing. Before joining Penn State, Kurlychek was an associate professor of criminal justice at the State University of New York, Albany.
Kurlychek holds a Ph.D. in Crime, Law, and Justice from Penn State and an M.S. in Administration Justice from Shippensburg University. She has worked as a research analyst for the Pennsylvania Commission on Sentencing, the National Center for Juvenile Justice and the Pennsylvania State Senate, and retains a major focus on public policy and evaluation research.
She has been widely published in academic journals, including Justice Quarterly, Youth Violence and Juvenile Justice, Criminology, and Criminology & Public Policy.
Annual Review of Criminology, Volume: 2, Published: Jan 13, 2019
Megan C. Kurlychek & Brian D. Johnson
Equality, Diversity and Inclusion, Volume: 35, Issue: 5, Published: June 25, 2019
Megan Kurlychek, Shawn Bushway, & Megan Denver
Journal of Interpersonal Violence, Volume: 35, Issue: 5-6, Article Published: Feb 21, 2017, Journal Published: March 1, 2020
Shao Chiu Juan, Heather M. Washington, & Megan C. Kurlychek