Associate Professor of Human Development and Family Studies, and Public Policy
Director of the Evidence-to-Impact Collaborative
University Park, PA 16802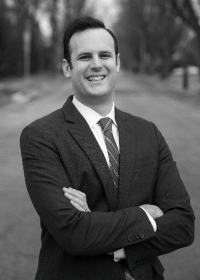 Max Crowley is a prevention scientist investigating how to optimize investments in healthy development and wellbeing. This work sits at the intersection of social policy, prevention science and public finance. His program of research is motivated by a desire to increase the use of cost-effective, evidence-based preventive strategies to improve the lives of children and families. To accomplish this, his work aims to (1) strengthen methods for benefit-cost analyses of preventive interventions, (2) optimize prevention strategies' impact and (3) develop best practices for how to translate these investments into evidence-based policy. In this manner, Dr. Crowley seeks to not only understand the costs and benefits of prevention, but aim to develop better interventions and encourage them to be disseminated widely.
Dr. Crowley's research is funded by the National Institute on Drug Abuse, National Institute of Nursing Research, National Institute of Child Health & Human Development and National Institute on Aging as well as the Robert Wood Johnson, Laura & John Arnold, Annie E. Casey, Michael and Susan Dell and Doris Duke Charitable Foundations.
Evidence-to-Impact Collaborative
Dr. Crowley directs the Evidence-to-Impact Collaborative (EIC), a center of the Social Science Research Institute, focused on the "science of science." The EIC supports the translation of scientific knowledge to public policy and budgets. The EIC houses three strategic infrastructures that partner with researchers from across the university to augment the impact of their work. These include the (1) Administrative Data Accelerator, (2) Benefit-Cost Analysis Unit and (3) Research-to-Policy Collaboration.
The Penn State Administrative Data Accelerator, a partnership between the HHD Edna Bennett Pierce Prevention Research Center and SSRI Evidence-to-Impact Collaborative (EIC), facilitates use of national, state and county micro and aggregate administrative records related to health, criminal, education, housing, child welfare, personal finance, and employment data in health and social science research. The Data Accelerator's infrastructure allows researchers to access, protect, link, and analyze key sensitive data in accordance with best practices and compliance requirements.
Benefit-Cost Analysis Unit
The EIC's Benefit Cost Analysis Unit (BCAU) supports research on the costs, benefits and return-on-investment of social and health interventions. The BCAU provides infrastructure support to the NIH supported Prevention Economics Planning and Research Network that supports methods development, demonstration and dissemination. The BCAU provides partnership and consultation on programs, policies and practices in a wide array of settings. This includes opportunities for partnership for researchers at any stage of evaluation (e.g., grant writing, protocol development and analysis).
The Penn State Research-to-Policy Collaboration (RPC) is a model to facilitate information exchanges between prevention researchers and policymakers. In an effort to build a more responsive science that supports the use of evidence in policymaking, the RPC engages in a number of activities including direct work with federal and state legislative bodies and government offices, rapid response to policymaker requests, ongoing consultation with legislative staff and various agencies. As part of this work, we are currently evaluating a model to build productive collaborations between researchers and legislative staff to inform the policymaking process and improve the translation of scientific evidence for creating evidence-based policies and budgets.
Pediatrics, Volume: 147, Issue: 1, Published: Jan 1, 2021
Jennifer E. Lansford, Jennifer Godwin, Robert J. McMahon, Max Crowley, Gregory S. Pettit, John E. Bates, John D. Coie & Kenneth A. Dodge
Proceedings of the National Academy of Sciences of the United States of America, Volume 118, Issue: 16, Published: March 2, 2021
D. Max Crowley, J. Taylor Scott, Elizabeth C. Long, Lawrie Green, Azaliah Israel, Lauren Supplee, Elizabeth Jordan, Kathryn Oliver, Shannon Guillot-Wright, Brittany Gay, Rachel Storace, Naomi Torres-Mackie, Yolanda Murphy, Sandra Donnay, Jenna Reardanz, Rebecca Smith, Kristina McGuire, Elizabeth Baker, Ana Antonopoulos, Mary McCauley & Cagla Giray
Evidence & Policy: A Journal of Research, Debate and Practice, Volume (?), Online Publication: May 21, 2021
Long, E. C.*, Smith, R.*, Scott, J. T., Gay, B.*, Giray, C.*, Storace, R., Guillot-Wright, S.*, & Crowley D. M.