Assistant Professor of Education and Public Policy
Department of Education Policy Studies
University Park, PA 16802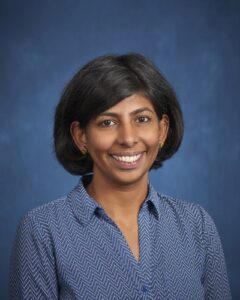 Maithreyi Gopalan is an assistant professor of education in the Penn State College of Education. She earned a doctorate from the School of Public and Environmental Affairs from Indiana University, Bloomington. Her research examines the causes and consequences of racial and socioeconomic disparities in student outcomes using interdisciplinary perspectives. Specifically, she is interested in bringing psychological insights to bear on applied social and educational policy issues.
Journal of Adolescent Health, Vol. 70, Issue 2, Feb. 2022.
Maithreyi Gopalan, Ph.D., Ashley Linden-Carmichael, Ph.D., Stephanie Lanza, Ph.D.