Distinguished Professor of Environmental and Resource Economics and Public Policy
University Park, PA 16802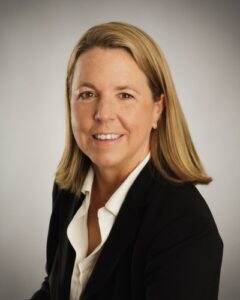 Karen Fisher-Vanden's primary areas of research include economic and integrated assessment modeling for climate change impact and policy analysis; economic instruments for pollution control; and technology development in developing countries (in particular, China) and implications for energy use and carbon emissions. Her current research projects, Program on Coupled Human and Earth Systems (PCHES) and Research in Integrated Assessment, Inter-Model Development, Testing and Diagnostics (PIAMDDI), are funded by the U.S. Department of Energy. Professor Fisher-Vanden teaches courses in environmental economics, policy, and management; the economic analysis of environmental and resource policies, and applied computational economics. 
Fisher-Vanden was the lead author of the IPCC's Fifth Assessment Report Working Group III, and a previous member of the U.S. Climate Change Science Program (CCSP) Product Development Advisory Committee and lead author of a congressionally-mandated CCSP report on global change scenarios. She currently serves on the Board of Directors for the Association of Environmental and Resource Economists (AERE) and was a member of the EPA Science Advisory Board on Economy-wide modeling. Her research in China involved international research collaborations with colleagues at the National Bureau of Statistics in China and the Chinese Academy of Social Sciences. 
Professor Fisher-Vanden frequently publishes for academic journals including, Journal of the Association of Environmental and Resource Economists, Journal of Environmental Economics and Management, and Journal of Development Economics.
Nature Energy, Jan 2022. DOI: 10.1038/s41560-021-00958-8.
Webster, M., K. Fisher-Vanden, V. Kumar, R. Lammers, J. Perla
Australian Journal of Agricultural and Resource Economics, Volume: 64, Issue: 2, Published: April 1, 2020
Esha D. Zaveri, Douglas H. Wrenn, & Karen Fisher-Vanden
Economic Modelling, Volume: 86, Published: July 2020
Yong Hu, Karen Fisher-Vanden, & Baozhong Su
Annual Review of Resource Economics, Volume: 12, Published: Oct 6, 2020
Karen Fisher-Vanden & John Weyant