Despite electoral wins in the past decade across the country for the LGBT community, 2022 has seen a wave of anti-gay and transphobic hate sweep across the United States. Initially, on the fringes of the internet and telegram channels for far-right groups, anti-gay and transphobic discourse entered the mainstream in the spring of 2022, eventually leading to homophobic legislation such as the "don't say gay" bill in Florida and other bills across the nation.
This wave of homophobia and transphobia is stoked by far-right groups and figures in right-wing media like One America News Network, influential online accounts like "Libs Of TikTok," and far-right politicians such as Marjorie Taylor Greene, presumably in an attempt to stir up the base during an election year.
However, as they stir the pot, there have been real-world consequences for members of the LGBT community across the country. Couples and children have been harassed in public, and most recently, a huge protest outside of a gay bar in Dallas drew so much attention that Texas lawmakers felt it necessary to draft legislation making it illegal for children to attend drag events which usually happen in bars where children aren't present. Individuals at that protest also openly identified themselves as Christian Nationalists, a sentiment which Marjorie Taylor Greene then felt the need to echo.
The United States political system can function so long as those that operate within it share mutual respect and understanding. As narratives like this gain traction, we have to ask ourselves how long individuals in congress can continue to work with one another if they truly view each other as predatory monsters. Even if this rhetoric only reaches a small percentage, experts in extremism agree that it could drive some to violence, and in places like Texas and Idaho, it already has.
As journalists like Melissa Gira Grant have pointed out, this swell of violence is fueled by people with specific political agendas. If liberty is one of the founding principles of the United States, then the liberty of the most marginalized citizens within the country must be considered the bell weather for the rest of us. Those who would seek to defend liberty and who would seek to prevent this violence from spreading must then make it a priority to stand in defense of Gay and Trans rights across the country.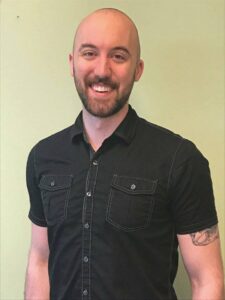 Peter Kurtz-Glovas, MPP '23, graduate research assistant interested in democracy, extremism, and social welfare.