Director of Graduate Studies, The School of Public Policy
Director of Global Partnerships
Associate Professor of Public Policy
University Park, PA 16802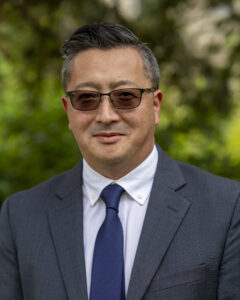 Temirlan T. Moldogaziev is an associate professor of public policy and director of graduate studies in the School of Public Policy. Prior to joining Penn State, Moldogaziev was an associate professor of public administration and policy in the School of Public & International Affairs at the University of Georgia.
Dr. Moldogaziev holds a Ph.D. and an M.A. from Indiana University, and a B.A. from the American University of Central Asia. His primary research and teaching interests are in public sector financial management, regional and local fiscal governance, subnational capital markets, public sector infrastructure financing, special purpose governments and fiscal policy. He conducted research and consulted in North America, Central and Eastern Europe, Caucasus & Central Asia, Southeast Asia, and Australia. He also served on executive and special committees of the Association for Budgeting & Financial Management, Association for Public Policy Analysis and Management, Central Eurasian Studies Society, and Public Management Research Association.
Moldogaziev is the author and editor of several books including Information Resolution and Subnational Capital Finance (Oxford University Press, 2021); Public Policy and Politics in Georgia: Lessons from Post-Soviet Transition (ibidem/Columbia University Press, 2021); and State and Local Financial Instruments: Policy Changes and Management, 2nd edition (Edward Elgar Publishing, 2021). His most recent work appeared in American Review of Public Administration, Governance, International Public Management Journal, Public Budgeting & Finance, Public Administration and Development, Public Administration Review, Public Finance Review, Journal of Public Administration Research & Theory, Municipal Finance Journal, Review of Policy Research, Urban Geography, and Urban Studies. He teaches graduate courses in microeconomics and public policy, public financial administration, budgeting and debt finance, and regional and local fiscal policy. Moldogaziev is an associate editor of Public Administration Review and is on the editorial board of State and Local Government Review and Asia-Pacific Journal of Public Administration.
Research Interests:
Subnational Capital Markets; Financial Market Contracting and Financial Intermediation; Financial Instrument Structure, Pricing, and Liquidity; Regional and Urban Fiscal Governance and Infrastructure Finance; Financial Innovations and Reforms, Performance Measurement and Management, and Government Capacity; Special Purpose Governments and Instrumentalities; Capital Spending Finance Sustainability, Risk, and Financial Resilience.
Governance, Volume: 34, Issue: 2, Published: June 23, 2020
Tima T. Moldogaziev & Cheol Liu (PhD)
Review of Public Personnel Adminstration, Volume: 41, Issue: 1, Article Published: Aug 23, 2019, Journal Published: March 2021
Resh, W.G., T.T. Moldogaziev, S. Fernandez, & C. Leslie.