Professor of Sociology, Criminology, and Public Policy
Director, Graduate Program in Criminology
University Park, PA 16802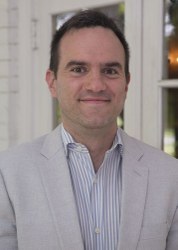 Thomas A. Loughran is the director of Penn State's Criminology Graduate Program in the Department of Criminology and Sociology and a professor of sociology, criminology and public policy. His research and teaching interests include offender decision-making, individuals' responses to criminal sanctions in terms of multiple outcomes, and methods to infer treatment effects from nonexperimental data. Loughran is also interested in the consequences of these issues for public policy.
Research Projects 
Loughran's research is focused on understanding more about how individuals make decisions about offending. There are several unique but related threads which contribute theoretically to this larger theme. One thread deals with individuals' response to sanctions, specifically how various forms of punishment, or lack thereof, affect future engagement in criminality. A second area is mainly concerned with offenders' perceptions of risks, costs and rewards associated with different types of offending behaviors. Finally, the third area of interest deals with the way incentives from the illegal activity affect decisions to participate in illegal activities, and how offenders make decisions when having to trade off costs and benefits realized at different points in time.
Loughran is currently working on a project funded by the National Institute of Justice in which he is conducting a prospective, comparative study of decision-making processes and competencies of a sample of men and women who were incarcerated for a felony offense with a comparison group of non-incarcerated men and women from the general community.
Research Interests:
Criminology, Offender Decision-Making, Public Policy
Journal of Developmental and Life-Course CriminologyJournal of Developmental and Life-Course Criminology, Volume: 7, Issue: 2, Published: Jun 2021
Pilar Larroulet, Thomas A. Loughran, Megan B. Augustyn, Terence P. Thornberry, & Kimberly L. Henry
Justice Quarterly, Volume: 38, Issue: 2, Online Published: April 27, 2019, Journal Published: Month TBD, 2021
Joan A. Reid & Thomas A. Loughran