Assistant Professor of Public Policy
Jackman-McCourtney Early Career Professor
University Park, PA 16802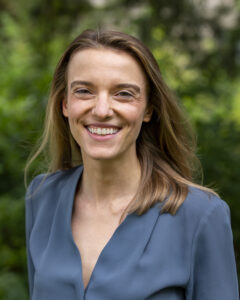 Hilary Wething's research examines the relationship between economic volatility and labor market policy, household decision-making, and social safety-net programs. She centers the experience of underrepresented, low-earnings, temporary, and part-time workers in an effort to understand how public policy can mitigate the socioeconomic inequality produced by a precarious labor market. She brings an interdisciplinary theoretical frame to these questions and conducts quantitative and qualitative research using innovative administrative, survey, and interview data.
She holds a Ph.D. in public policy and management, with concentrations in demography and economics, from the Daniel J. Evans School of Public Policy and Governance at the University of Washington. Wething has undergraduate degrees in mathematics and economics from Creighton University and spent three years as a research assistant at the Economic Policy Institute in Washington, D.C.
Jardim, Ekaterina, Mark C. Long, Robert Plotnick, Emma van Inwegen, Jacob Vigdor, and Hilary Wething. 2022. American Economic Journal: Economic Policy, 14 (2): 263-314. 
Social Service Review, Volume: 93, Issue: 3, Published: Septemeber 2017
Heather D. Hill, Jennifer Romich, Marybeth J. Mattingly, Shomon Shamsuddin, & Hilary Wething