Director of Professional Development and Student Engagement
University Park, PA 16802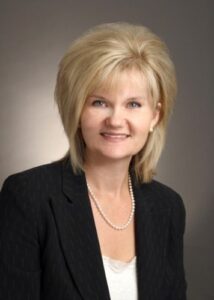 Catherine Baumgardner's areas of research interest include organization development, workforce engagement, change leadership, and human resources issues related to talent management, recruitment, and retention. In addition to teaching at Penn State, she serves as an adjunct faculty member with the University of Alabama at Birmingham, where teaches leadership courses in their Healthcare Quality and Safety program.
Dr. Baumgardner is an experienced health care executive with nearly 30 years of day-to-day operational experience and is a Fellow in the American College of Healthcare Executives. As a senior hospital executive, she was responsible for hospital-wide inpatient and outpatient management, oversight of hospital-wide quality and safety efforts, and support and clinical services. She has also worked with health insurance and physician practice management and advocacy organizations. Baumgardner is passionate about customer engagement, having trained with the Disney Institute and the Ritz Carlton, and has applied this experience to many healthcare settings. She has an active consulting practice in leadership and organization development with an emphasis on executive and physician coaching, where she applies her skills as a Gallup Certified Strengths Coach.
In addition to being a Fellow in the American College of Healthcare Executives, she holds memberships in the American Society of Healthcare Human Resources Administrators, the American Society of Training and Development, and the Society for Healthcare Marketing and Development. She is Chair of The Ohio State University Alumni Association Board of Directors, a member of the Advancement Committee of The Ohio State University Board of Trustees, and a member of the Development Committee of The Ohio State University Foundation Board.   
Baumgardner received her Doctor of Philosophy in Workforce Education from Penn State. She received her Master of Health Administration from The Ohio State University. Prior to joining the School of Public Policy, Baumgardner held several teaching positions with the College of Health and Human Development and the Department of Health Policy and Administration at Penn State.
Innovation in Aging, Volume 1, Issue suppl_1, 1 July 2017, Pages 833
DiMeo, S, McCaughey, D., & Baumgardner, C;