Assistant Professor of Public Policy and Sociology
Affiliate Member, Population Research Institute
University Park, PA 16802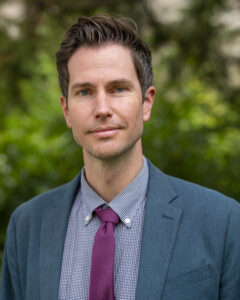 Andrew Fenelon is an assistant professor of public policy and sociology at Penn State and a faculty associate of the Population Research Institute. Previously, he was an assistant professor in the Department of Health Services Administration in the School of Public Health at the University of Maryland, College Park and acting associate director of the Maryland Population Research Center.
Fenelon is a sociologist and demographer studying health inequalities and the role of public policy in impacting population health. His past work has examined racial/ethnic and socioeconomic differences in health in the United States, immigrant health and mortality, and geographic patterns of U.S. mortality since the 1960s. His current projects address the relationship between housing assistance programs from the U.S. Department of Housing and Urban Development (HUD) and health and well-being across the life course. He holds a doctorate in sociology and demography from the University of Pennsylvania and a bachelor of arts in geography from the University of California, Santa Barbara.
Fenelon is currently involved in several funded projects examining the effects of housing policies on health and neighborhood attainment. He is the Principal Investigator of an R21 award from the Eunice Kennedy Shriver National Institute of Child Health and Human Development examining the effects of housing assistance programs on child health, psychological well-being, neighborhood attainment, and cardiometabolic indicators. This work also focuses on differences between major federal programs—specifically public housing and housing choice vouchers. He is the co-principal investigator (with Selena Ortiz) of an award from the Robert Wood Johnson Foundation's Policies for Action studying Pittsburgh's mobility vouchers and mobility counseling programs with the Housing Authority of the City of Pittsburgh and Housing Alliance of Pennsylvania. He is also involved in Project Reside, an NIDDK project (led by Danya Keene at Yale) studying housing assistance and diabetes, as well as a grant from the HUD Healthy Homes Technical Studies program examining housing assistance and environmental risk exposures and an NIA award studying housing and Alzheimer's disease.
Dr. Fenelon's work is interdisciplinary and has been published in Demography, the Journal of Health and Social Behavior, JAMA, Social Science & Medicine, Health Affairs, and JAMA Pediatrics, among other outlets.
Yuliana Levchenko & Andrew Fenelon